Data/IT
·
Stockholm
·
Hybridarbete
SCADA SOFTWARE ARCHITECT TO SCANIA
Lead the global design and development of SCADA solutions, collaborating closely on local needs, and contribute to innovation in our Smart Factory Lab, integrating cutting-edge technologies like AI.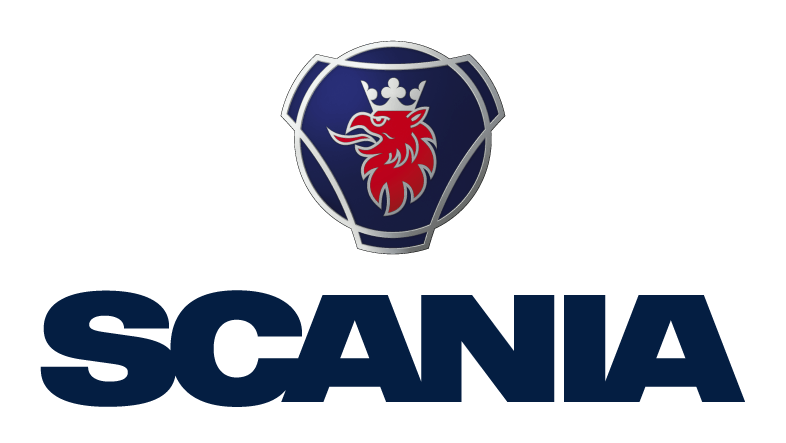 Scania is currently undergoing an exciting transformation from a traditional truck manufacturer to a provider of complete sustainable transport solutions. IT is a crucial part of this transformation as Scania's success is depending on flexible and efficient IT solutions that support current and future business requirements.

In the next few years, we see exciting transformational projects driven by new business models and Industry 4.0. We shall also implement a new ERP system to modernize our system landscape and support the growing business demands, where building our manufacturing footprint in Asia and the manufacturing capacity for our electric powertrain are key projects. This will dramatically change how we conduct business and therefore we need a new awesome colleague to our SCADA product team.
Our Team
We are a team of twelve that are responsible to design and develop SCADA solutions to fulfill Scania's needs in the Production & Logistics area. We have a close corporation with the SCADA implementation teams globally to understand the different local needs to be able to deliver our global solutions. We are a diverse team, that comes from different backgrounds and experiences and like to work in an open atmosphere. Besides the team of Software Architects and Developers, the group also consist of a Release Manager and a Quality Assurance.
As a Software Architect in this group, you will also have an opportunity to learn and contribute with new technologies and tools in this area that will become a part of our global SCADA solutions.
What we offer
We offer an inspiring workplace, in a diverse team that is proud of our differences and that have great respect for the individual. With us, you have a great opportunity to shape your work and your future. We also offer you great career opportunities across TRATON group. In addition to an exciting career, we offer flexible working hours, hybrid workplace and other benefits such as a company car that you can privately lease, performance bonuses, a pension plan, lunch at reduced prices and much more. If you live in the Stockholm area, we also offer a direct bus between Stockholm and Södertälje with Scania Jobexpress.
You will
In this role, you will together with the other Software Architect drive the design and development of our global SCADA solutions. You will have a close corporation with the SCADA implementation teams to both understand the different local needs and as well support them to build smart and efficient solutions. You will also take part of our innovation work with the Smart Factory Lab were we improve our existing solutions, test new features in our existing solutions but as well new technologies and tools, such as integrate AI in our work and automated tests.
You have
A degree within the Automation area
Worked with designing, developing and implementing global SCADA solutions successfully for at least 5 years.
Well versed in PLC/SCADA systems, particularly Ignition and Siemens products such as TIA portal or similar.
Great communication and presentation skills in English.
Previous experience with Release management, GIT, SQL server and programing languages such as Phyton is an advantage.
Knowledge in Production & Logistic systems such as ERP and MES with a know-how of ISA95 standards and the impact of Industry 4.0 is an advantage.


You are
For you to have fun and thrive in this position we believe you are a curious person who stays up to date on industry trends, modern technologies and is receptive to innovative ideas and influences. You have a pragmatic and positive mindset and enjoy networking and collaboration rather than working by yourself. You are a natural servant leader with excellent communication skills and a passion and understanding for agile culture and you ensure your team's ability by developing a self-organized team through coaching, mentoring and feedback. You bring enthusiasm and have the ability to see people and their possibilities. You will also create preconditions for the team and enable development of innovative and cost-efficient solutions and services which maximize business value. Furthermore, you have the courage to challenge existing ways of working and be creative in how you test these ideas.
WANT TO KNOW MORE?
We are collaborating with Nexer Recruit regarding this recruitment. Please contact recruitment consultant Johanna Värmfors johanna.varmfors@nexergroup.com +46 (0)730 82 12 30 or David Svensson david.svensson@nexergroup.com +46 (0) 707898938 should you want to learn more about the position. We are looking forward to  hearing from you!
Scania as an employer
Scania is a part of Traton Group and one of the world´s leading manufacturers of trucks and buses for heavy transport applications. Scania is also leading provider of industrial and marine engines. Service-related products account for a growing proportion of the company´s operations, assuring Scania customers of cost-effective transport solutions and maximum uptime. Scania also offers financial services.
Scania's IT organisation is an integrated part of the company providing products and services to all business units worldwide. Based on deep Scania business knowledge and internal relations we balance in-house core competences and service production with services externally sourced and governed by us. We are around 1500 people and the majority is located in Sodertalje.


---
Yrkesområde

Data/IT

Roll

IT Architect

Platser

Stockholm

Distansarbete

Hybridarbete

Anställningsform

Heltid
Om Nexer Recruit
Vi är specialister på rekrytering. Alltid med människan i fokus.
Data/IT
·
Stockholm
·
Hybridarbete
SCADA SOFTWARE ARCHITECT TO SCANIA
Lead the global design and development of SCADA solutions, collaborating closely on local needs, and contribute to innovation in our Smart Factory Lab, integrating cutting-edge technologies like AI.
Läser in ansökningsformuläret