Installation, drift, underhåll
·
Stockholm
MOTION MECHANICS ENGINEER TO HIAB
Come and join a global leader within sustainable cargo flow. For a new team within R&D, we are looking for a colleague to join us in the role as Motion Mechanics Engineer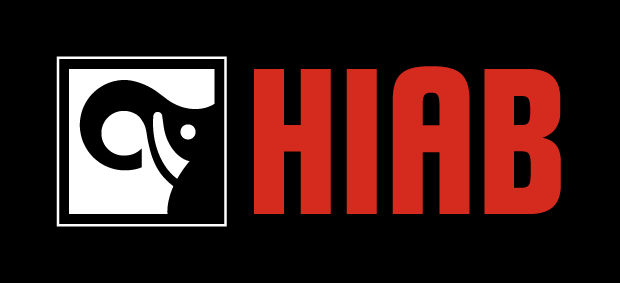 Come and join a global leader within sustainable cargo flow. For a new team within R&D, we are looking for a colleague to join us in the role as Motion Mechanics Engineer. You will be working together with highly skilled colleagues and contribute to our journey within electrification. If you want to be part of a dynamic environment and an interesting phase, then this opportunity will most certainly intrigue you! Together, we keep everyday life moving to build a better tomorrow.
YOU WILL 
The electrification of road transportation is in full swing, and HIAB needs to develop energy efficient products suited for battery operated vehicles. In addition, we have set ambitious targets for CO2 reduction, where use phase emissions play a dominant role.
In order to strengthen our resources for electrification, we are setting up a new team within R&D. For this role, there is also a possibility to become a Team Lead for the electrification team. 
  You and your colleagues will have the mission to develop new technology and products ranging from electro-hydraulic power units, battery packs and electromechanical actuators in line with what a developing business will require. While "power packs" and distributed hydraulic systems are fairly established, there needs to be technological advances in the field of electric actuators to make them viable in heavy applications at the very core of HIAB's loader crane business. Your responsibilities will include:
Design and develop mechanical systems and components for HIAB's motion technology products
Drive pre-development activities and contribute in product development projects
Stay up to date with the latest advances in motion mechanics and apply them to improve HIAB's products
Test and verification of new solutions
Collaborate with sourcing to find suitable suppliers
Interact with stakeholders - colleagues in R&D, sourcing, product management and production
Conduct analysis and simulations to optimize performance and efficiency of mechanical systems, Development of necessary calculus and analytic tools
This position is located in Hudiksvall or Vallentuna, Sweden.
YOU ARE 
 We expect you to have a long experience from development and engineering of industrial products. You bring expertise within electro-mechanics, motion mechanics, materials and structural strength, tribology, standards, and regulatory requirements. You are preferably well acquainted with gears, transmissions, mechanisms, and acoustic design. You hold a University degree in engineering, preferably mechanical or mechatronics. For this role, you need to be fluent in English, both in speaking and writing. Additionally, having management experience would be beneficial.
We believe in and value team-players that are open and curious towards teammates. You are a passionate, self-propelled engineer comfortable working in early phase
development and systematically tackle new challenges. We also believe that you enjoy supporting and contributing to the solution with your knowledge. You need to be able to combine creativity with methodical approach depending on situation. Being a good communicator, you are comfortable at interacting with colleagues within the company and can be the value bearer of our values reliable, caring and pioneering.
WHAT WE OFFER
We believe in our people as it is our people who really make the difference. We always work in close collaboration with our customers, deliver on our promises and never walk away no matter how big the challenge. We succeed because we do it together.
With us, you will have the opportunity to realise your potential and become an important member of our global team.
WANT TO KNOW MORE? 
Discover the opportunity of a lifetime and explore your career options. With our collaboration with Nexer Recruit, we invite you to reach out directly to recruitment consultants Artan Bitiqi at artan.bitiqi@nexergroup.com / +46 723 612 844 or Johanna Värmfors at johanna.varmfors@nexergroup.com / +46 730 821 230 if you want to learn more about the position. We are looking forward to hearing from you!
ABOUT HIAB
 Hiab is a leading provider of smart and sustainable load handling solutions. We are committed to delivering the best customer experience every day with the most engaged people and partners. Hiab's premium equipment includes HIAB, EFFER and ARGOS loader cranes, MOFFETT and PRINCETON truck mounted forklifts, LOGLIFT forestry cranes, JONSERED recycling cranes, MULTILIFT skiploaders and hooklifts, GALFAB roll-off cable hoists, and tail lifts under the ZEPRO, DEL and WALTCO brands. As the industry pioneer, Hiab continues to make load handling smarter, safer and more sustainable to build a better tomorrow. www.hiab.com

Hiab is part of Cargotec Corporation. Cargotec (Nasdaq Helsinki: CGCBV) sales in 2022 totalled approximately EUR 4 billion and it employs around 11,500 people. www.cargotec.com

---
Yrkesområde

Installation, drift, underhåll

Roll

Mechanical Engineer

Platser

Stockholm

Anställningsform

Heltid
Om Nexer Recruit
Vi är specialister på rekrytering. Alltid med människan i fokus.
Installation, drift, underhåll
·
Stockholm
MOTION MECHANICS ENGINEER TO HIAB
Come and join a global leader within sustainable cargo flow. For a new team within R&D, we are looking for a colleague to join us in the role as Motion Mechanics Engineer
Läser in ansökningsformuläret