Data/IT
·
Södertälje
·
Hybridarbete
BACKUP SPECIALIST TO SCANIA
Are you experienced in the infrastructure domain and interested in specializing in the Backup and Data Protection area? If so, we have the perfect opportunity for you at Scania.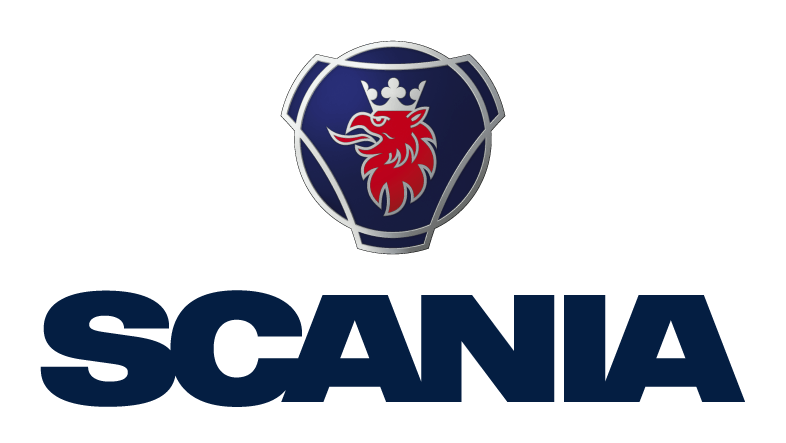 Scania is currently undergoing an exciting transformation from a traditional truck manufacturer to a provider of complete sustainable transport solutions. An exciting transformation towards Autonomous, Connected, and Electrified transportation.
You will be part of the Storage & Server Virtualization Technologies group which is part of the infrastructure department at Scania. We supply Scania with compute and storage capabilities and our group work towards having strong capabilities on-premises and are working towards cloud capabilities in hybrid solutions.
This role is the leading force behind Scania's data protection, driving platform improvements from start to finish and securing service quality. You will be working in a technically large and multinational environment in a fast-growing company. Join our team!
YOU WILL
In this specialist role, you will belong to a like-minded high-performance agile team that is working cross-functional to assess the data protection needs of the business and securing that the platform delivers high-quality service. Some of your responsibilities are:
Supporting the development and improvements of Scania's Data Protection platform, service delivery, as well as its maintenance, covering both on-prem Data Centres and Public Cloud providers.
Taking care of the technical implementation, configuration, and maintenance of data protection platform.
Creating documentation for the area of responsibility as well as designing, analyzing, and troubleshooting.
Guiding and follow-up our Managed Service Provider in the operational delivery, instructions, and tasks.
Assuming other related responsibilities on a case-to-case basis when needed.
Business trips may occur to meet with customers, vendor events, and other VW brands.
YOU ARE
As a person, we believe you are a team player who gains motivation from taking initiative and driving improvements forward. You value collaboration, sharing knowledge, and having strong interpersonal and communication skills. In addition to that, you are meticulous with a good eye for detail, tech-savvy, curious, and willing to learn new things.
In order to succeed in the role, we also see that you have:
a couple of years of experience in a Server Infrastructure role in large or medium-sized environments, where you worked with any of the following (Backup solutions, Data centers, AD, VMware, Network, or Storage).
Excellent communication skills in English along with an interest in creating relationships with others and practice in using agile working methods.
Knowledge of general network security awareness/understanding, operating systems, and databases are meritorious.
WE OFFER
To succeed in our mission, we embrace diversity and equal opportunity in a serious way. Our group is committed to building a team that represents a variety of backgrounds, perspectives, and skills. The more inclusive we are, the better our work will be. The work environment is international, and your colleagues and stakeholders are representing different nationalities and companies. In this exciting and dynamic surrounding, you can influence the future IT landscape within the TRATON organization.
Scania's culture is characterized by openness, diversity, and respect for the individual. The people who work here are our most important assets, so we will invest in you to help you grow with us. As a Scania employee, you are offered several benefits in addition to personal and professional development opportunities. These benefits include bonus, leasing car, occupational pension, lunch at reduced prices, flexible working hours which support work-life balance, and much more.
Scania has a flexible view and approach to the working place and focuses more on achievements. We also offer a direct bus from central Stockholm to Södertälje with Scania Job Express.
WANT TO LEARN MORE?
We are collaborating with Nexer Recruit regarding this recruitment. Please contact recruitment consultant Björn Larsson at bjorn.larsson@nexergroup.com, or call +46 72 572 36 70 should you want to learn more about the position. We are looking forward to hearing from you!
SCANIA AS AN EMPLOYER
Scania is a world-leading provider of transport solutions, including trucks and buses for heavy transport applications combined with an extensive product-related service offering. Scania offers vehicle financing, insurance, and rental services to enable our customers to focus on their core business. Scania is also a leading provider of industrial and marine engines. In 2021, we delivered 85,930 trucks, 4,436 buses as well as 11,786 industrial and marine engines to our customers. Net sales totaled to over SEK 146 billion, of which about 20 percent were services related. Founded in 1891, Scania now operates in more than 100 countries and employs some 54,000 people. Research and development are concentrated in Sweden, with branches in Brazil and India. Production takes place in Europe, Latin America, and Asia, with regional production centers in Africa, Asia, and Eurasia. Scania is part of TRATON SE.
Yrkesområde

Data/IT

Roll

IT Specialist

Platser

Södertälje

Distansarbete

Hybridarbete
Om Nexer Recruit
Vi är specialister på rekrytering. Alltid med människan i fokus.
Data/IT
·
Södertälje
·
Hybridarbete
BACKUP SPECIALIST TO SCANIA
Are you experienced in the infrastructure domain and interested in specializing in the Backup and Data Protection area? If so, we have the perfect opportunity for you at Scania.
Läser in ansökningsformuläret